Car News
Limited-edition Bugatti Divo previewed ahead of August 24 reveal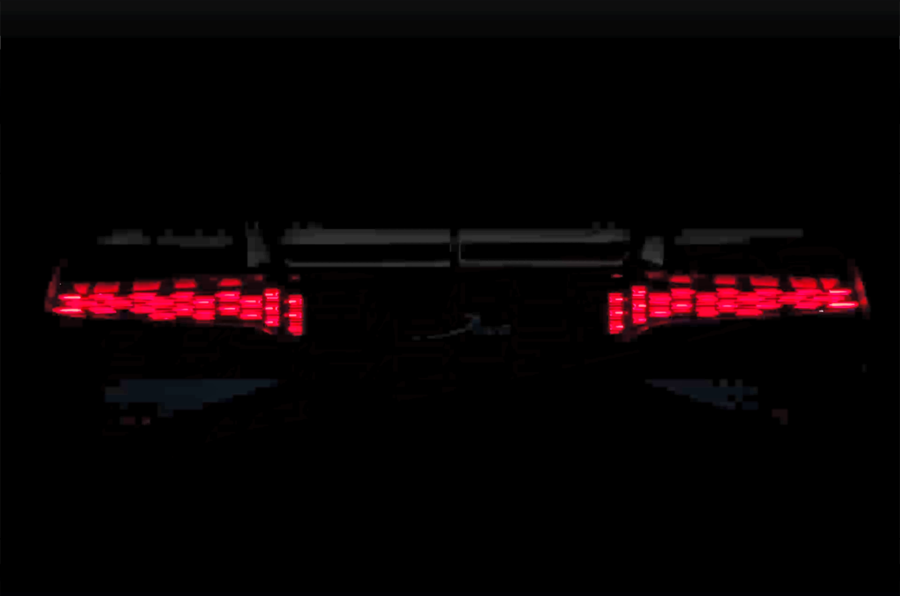 30th Jul 2018 4:17 pm
Official announcement confirms a 40-unit production run for the Divo and suggests blistering performance.
Bugatti has shown the first glimpse of its Chiron-based Divo hypercar ahead of its launch on August 24. Following the brand's confirmation that a track-focused named Divo is on the way, shots of the car's tail-lights and the outline of a large fixed wing were revealed in a social media video.
A couple of weeks ago, the company teased an image of the embroidered branding on the car. While this didn't point towards any performance-boosting revisions over the Chiron, the hashtag 'Built for corners' suggested a setup more suited to track driving than outright speed. Bugatti also lauded the car's "enormous downforce and G-forces".
The hypercar gets its name from the 1928 and 1929 Targa Florio-winning, French Bugatti race driver Albert Divo.
Bugatti hasn't revealed the car yet but has confirmed that the Divo will be the first project undertaken by the company's newly resurrected coachbuilding division. It will look notably distinct from the regular Chiron thanks to the "new, strong design language".
Set to be revealed at The Quail Motorsports Gathering later, the Divo will add to the series of editions that starts with the standard £2.5 million Chiron, up to the more lightweight, hardcore Chiron Sport.
The Divo is expected to get Bugatti's 1,500hp, 8.0-litre, W16 quad-turbo engine, but lightweighting measures, downforce-boosting bodywork, upgraded suspension and other corner-friendly mechanical tweaks are confirmed.
It's likely that the hypercar will complete the brand's line-up for the foreseeable future, given that it will be the third variant launched in two years. Bugatti will charge £4.42 million for each of the 40 Divos that will be made – a heavy premium over the other two models.
Last year, the carmaker set the record for the 0-400kph-0 run with a time of 41.96sec, but Koenigsegg broke this record twice a few weeks later. Koenigsegg also broke the production car speed record, which has remained unchallenged by Bugatti.
Bugatti hasn't hinted at any motorsport intentions with the Divo, except for the location of its unveiling, but it is likely to be a contender for the production car Nürburgring lap record.
To set the record, it would have to beat the Nio EP9's time of 6:45.90. And if successful, it would make three of the five fastest production car laps from the Volkswagen Group products, joining the current second-place holder, the Porsche 911 GT2 RS, and fourth-place Lamborghini Huracán Performante.
Porsche also recently smashed the outright 'Ring record with its modified Le Mans car, the 919 Evo.
 
Read Original Article