Car News
Big Boy Toyz opens new showroom in Mumbai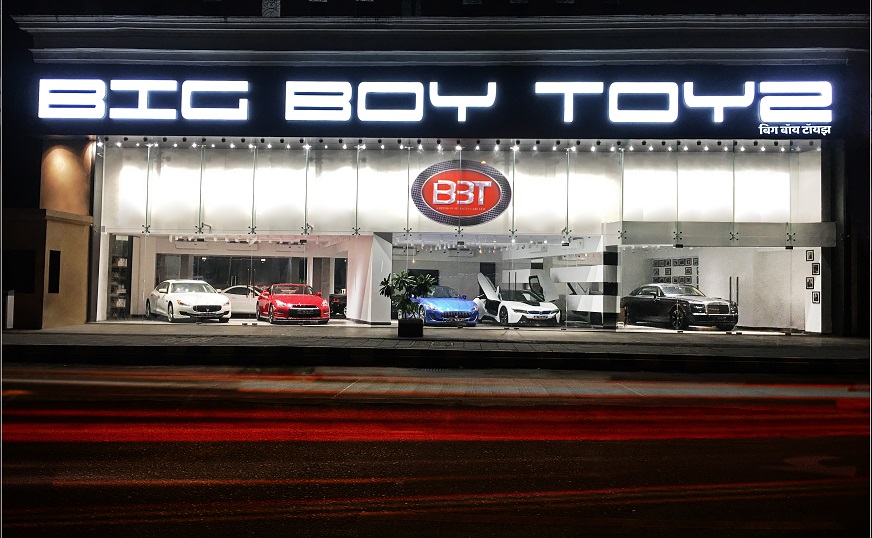 22nd Jul 2018 1:24 pm
Pre-owned luxury car retailer targets 200 percent rise in turnover; expects to sell over 120 cars annually through its new showroom in Mumbai.
While pre-owned luxury car retailer Big Boy Toyz (BBT) has managed to make a name for itself in North India (where it has two outlets, in Delhi and Gurugram), the West is one region where it hasn't tasted the same kind of success. Now, though, the company is hoping to change that with the inauguration of its third showroom, in Mumbai.
The 4,000sq ft outlet can house up to 9 cars, and considering BBT only deals in brands such as Bentley, Aston Martin, Rolls-Royce, Ferrari, Lamborghini, BMW, Audi, Mercedes-Benz and Jaguar Land Rover and retails cars that cost upwards of Rs 50 lakh, they're all usually eye-catching, high-end offerings, something the company wants to use to its advantage with a massive store frontage measuring 75 feet in length and 23 feet in height. Leaving the showroom lights on overnight may be a small detail, but in this business, being visible at all times is key, according to Jatin Ahuja, Founder and Managing Director, BBT.
Selling about 30 cars a month across India on average, BBT is hoping to sell 10-12 cars a month from its new Mumbai showroom, and expects the sales from this outlet to contribute about 25 percent to its total turnover, which is estimated to grow 200 percent to Rs 500 crore in FY19.
In 2019, BBT plans to open a fourth showroom, in Hyderabad, but will then analyse if it needs any more brick-and-mortar stores, taking into account the growth of the used luxury car market. It's also worth noting that almost 40 percent of all BBT cars are bought online, with customers not even seeing the car in person till they've bought it.
BBT largely restricts itself to dealing in cars that haven't done a high number of kilometres, and puts each car through a stringent 151-point checklist before putting it on sale. Ahuja quotes a rejection figure of 85%, highlighting the meticulousness of this selection process.
BBT holds 3 percent of the used luxury car business, in India, and Ahuja says the company is targeting to increase that to 10 percent in the next three years. The opening of the Mumbai showroom is a big step towards meeting that target.
Read Original Article